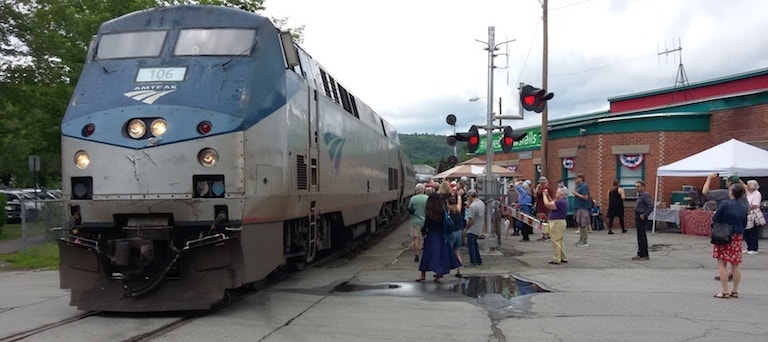 On July 19, 2021, Amtrak restarted passenger rail service on its Vermonter line after a 16-month hiatus due to the COVID-19 pandemic. You wouldn't necessarily think that this would be all that big of a deal. The Vermonter runs just one train per day in each direction between Washington, D.C., and St. Albans, a small town near the Canadian border. This train is kind of slow, frequently late, and only serves 100,000 passengers a year — a drop in the bucket compared to nearby Interstate highways. And yet, in the village of Bellows Falls, the return of the Vermonter was cause for major celebration and an outpouring of civic pride. Why does intercity train service mean to a small town like Bellows Falls? And what is it about the train that people love so much?
***This episode is sponsored in part by our friends at Cleverhood. For 20% off stylish, functional rain gear designed specifically for walking and biking enter coupon code BANCARS at checkout now through November 1.*** 
Support The War on Cars on Patreon and get cool stickers, access to exclusive bonus content and more.